Get
Free

Product Catalog!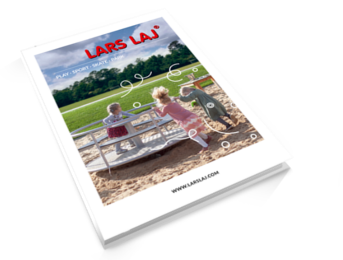 You can order a printed version of our latest catalogue by filling out the online form or download pdf version here.
The Bounty Ship in Harrow International School in Bangkok!
Email this page to a friend
Lars Laj is excited to announce that we designed a special playground item : the Bounty ship designed especially for Harrow International School in Bangkok.
Harrow International School  follows a traditional British curriculum. It has over 1000 pupils on roll representing 27 different nationalities ranging from 6 months to 18 years. This great school  not only promotes intellectual curiosity and creative thinking but also sport activities for all the students in every age.
We all know how important for kids is to be active, get some fresh air, and release energy during and after the school day, and the Bounty is a great place to do so.
The Bounty ship has a rich selection of the wooden and rope ladders, two tunnels, the slide, few walkways and ramps, the mast, thesteering wheel, the pirate tower on the highest platform, places where kids can hide, and a special twisted slide for the bravest sailors. All in the extremely bright colors to make the school playground even more atractive and fun for the children.
So, raise the sails and wait for a good winds! Ahoy crazy adventure!