Get
Free

Product Catalog!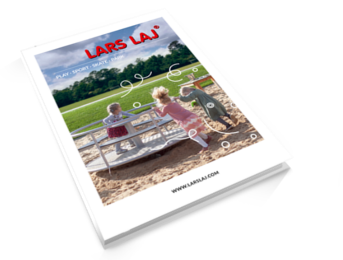 You can order a printed version of our latest catalogue by filling out the online form or download pdf version here.
Contact
Email this page to a friend
Lars Laj main activity is producing playgrounds equipment for public parks, Kindergarten, Hotels and Resorts, Schools and gardens, and with more than 40 years of experience our products and services have been proven reliable and are in compliance with all the relevant safety norms and todays quality demands.
We install, maintenance and repair your playground !
To complement our line of play equipment, we offer an extensive line of classic lamps, fences and gates, trampoline, sports equipment, waste bins, kindergarten furniture and garden furniture for both private and public use.To get more information please contact us by:
Playground Lars Laj Co., Ltd.
99/86 Moo 9, Chaiyaphruek Village 
Bangna-Trad Road, Bang Chalong,
Bang Phli, Samut Prakan 10540

Contact:
English, Deutsch 
Walter 085 386 0304
E-mail : larslaj@hotmail.com
Fax : 02 056 5171
Facebook: Lars laj Thailand
Line Id.: @larslaj_thailand
Line Id.: @327chdma



บริษัท เพลย์กราว ลาร์ส ลาจ จำกัด
99/86 หมู่บ้าน ชัยพฤกษ์
ถนนบางนา - ตราด
ตำบลบางโฉลง อำเภอบางพลี
จังหวัดสมุทรปราการ 10540

ติดต่อ
โทร. : Khun Ratcha  080 166 8409
Khun Chaya: 080 883 4816
E-mail : larslaj@hotmail.com
Fax : 02 056 5171
Facebook: Lars laj Thailand
Line Id: @larslaj_thailand
Line Id.: @327chdma