Get
Free

Product Catalog!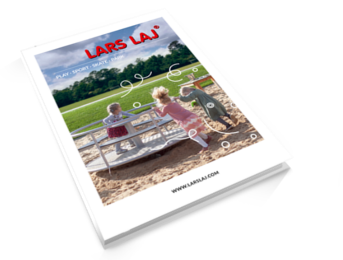 You can order a printed version of our latest catalogue by filling out the online form or download pdf version here.
Playground for Adults
Email this page to a friend
Sliding, swinging, jumping on a trampoline and other fun activities are not only reserved for children. The overworked adults also need a carefree moment of chill and fun. That's why, there are more and more places in the public space with playground equipment which is designed specially for grown-ups.

By playgrounds for adults we do not mean the area for outdoor fitness training but the place that is intended for recreation and fun. Playgrounds allow adults to feel like children again, recuperate and rest from everyday mundane routines. What's more, they provide them with a daily dose of exercise in the fresh air too. 


Swings and slides not only for children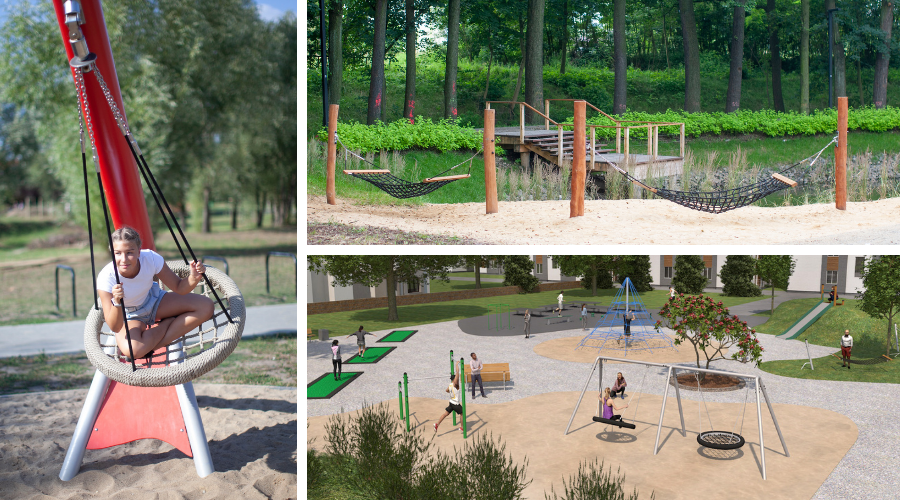 Swinging is a calming and soothing activity for all the people regardless of age. Adult swing sets include:
- comfortable hammocks perfect for blissful relaxation. Our hammocks are installed on solid robinia poles. We offer single, double and triple hammocks so the whole group of friends can enjoy their free time together. 
- almost 5-meter high robinia swing. A swing is a standard playground equipment for children. A type of swing that is so high will give the grown-ups a lot of fun. 
- and swings with bird nest seats. Bird nest seats are weaved with a rope and have a diameter of 120 cm which renders them unbelievably comfortable for swinging.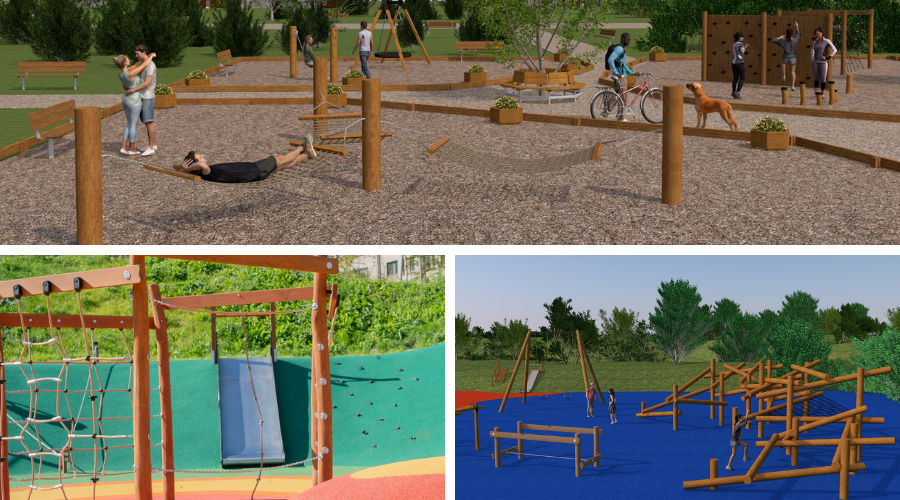 Apart from swings, we cannot forget about the other piece of the standard playground equipment - slides. Let's take advantage of the natural landscape and install a slide on the hill. Our hill slides are one-meter wide and three-meter high so the adults will fit in and have a lot of fun sliding like they used to in their childhood days.
Bouncing devices for adult playgrounds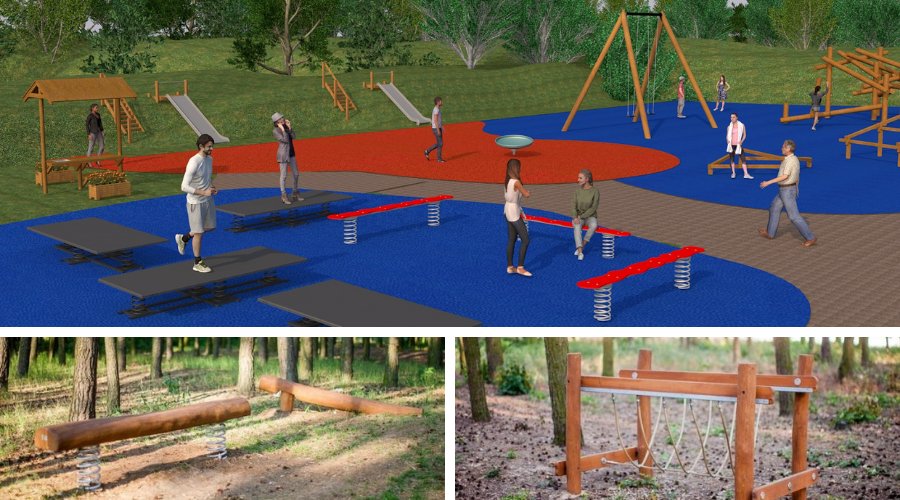 If we need a small dose of adrenaline, let's try balance devices on springs designed specially for jumping, bouncing and rocking. Balance beams are already popular elements of obstacle fitness courses and outdoor gyms. They are also perfect for adult playgrounds. Bouncing equipment improves motor coordination and sense of balance. They are fun too, because on the balance beam you can feel like on a real surfboard.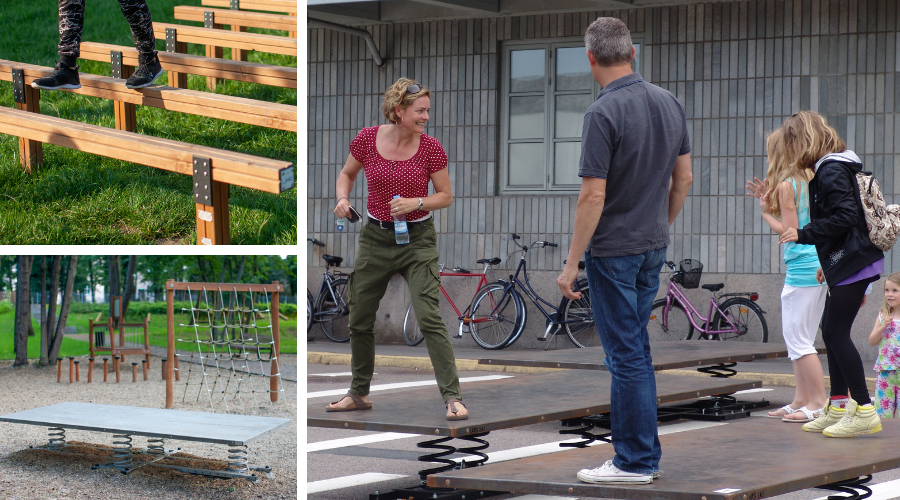 Other types of balance and bouncing devices include:
- horizontal nets for jumping,
- waist twisting disc balances,
- spring rockers,
- and in-ground trampolines.
Climbing equipment for playgrounds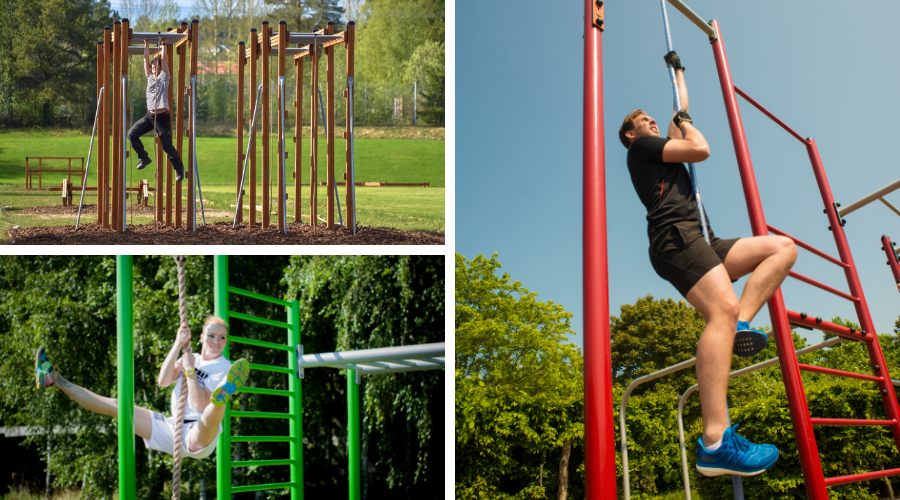 Monkey bars for adults? Necessarily! The selection of outdoor climbing devices to have fun and burn a few calories is huge:
- durable climbing ladders made of wood or metal,
- metal climbing sets for outdoor fitness,
- climbing walls and nets,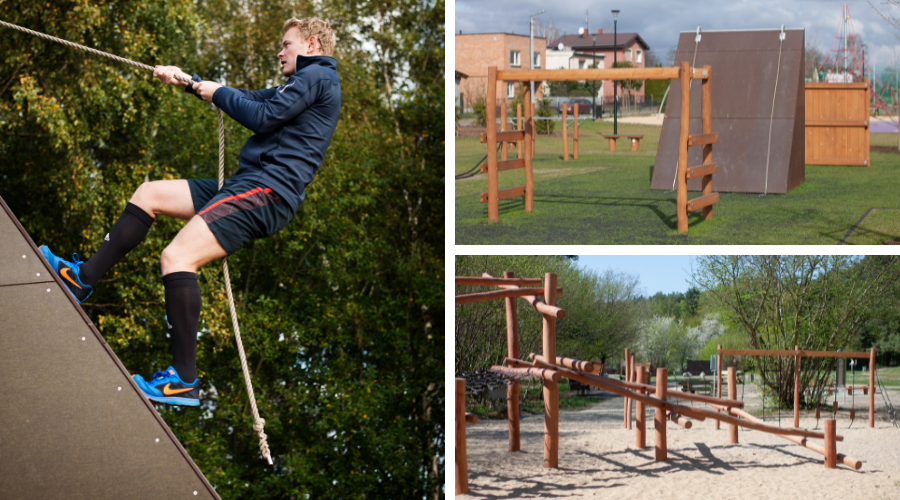 With such a variety of equipment, we can easily turn an ordinary recreational area into an exciting climbing center!



Outdoor Fitness equipment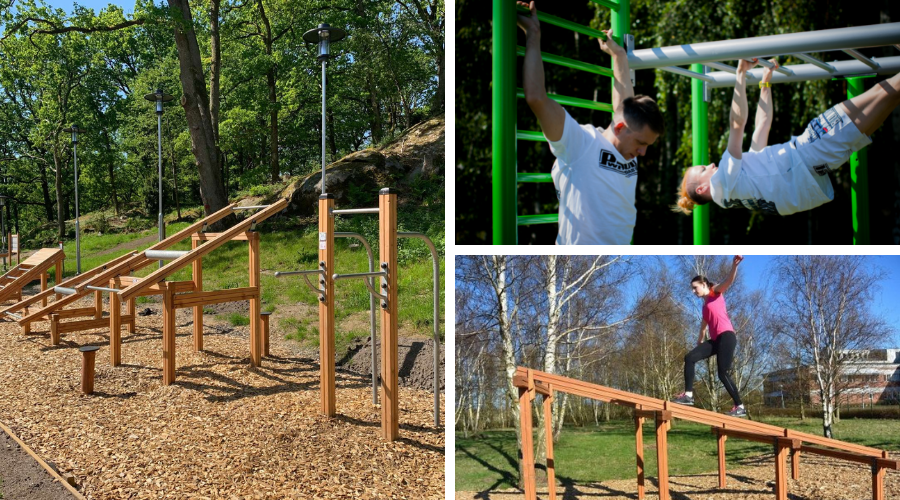 The playground for adults can also include devices for everyday outdoor training:
- outdoor fitness equipment made of larch wood, such as wooden ladders, balance bars, gymnastic bars and workout stations,
- sports equipment such as basketball nets, tennis tables or soccer goals,
- multifunctional metal training sets.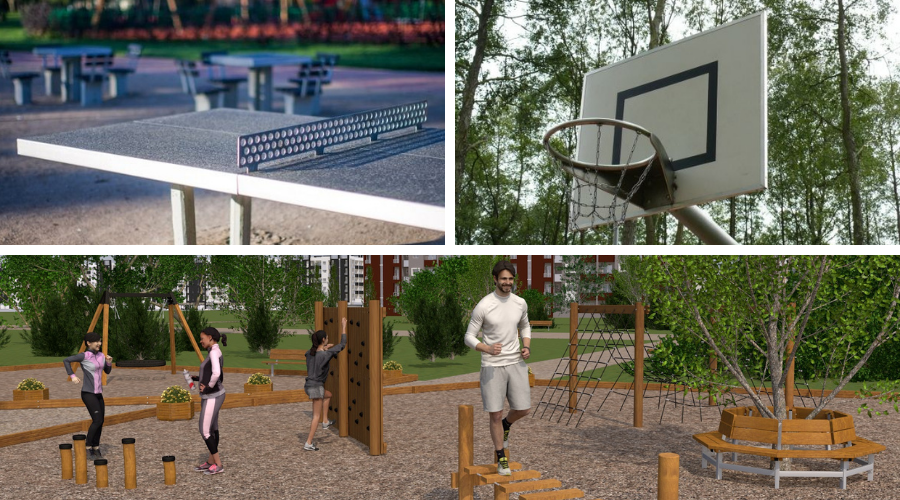 Time for recreation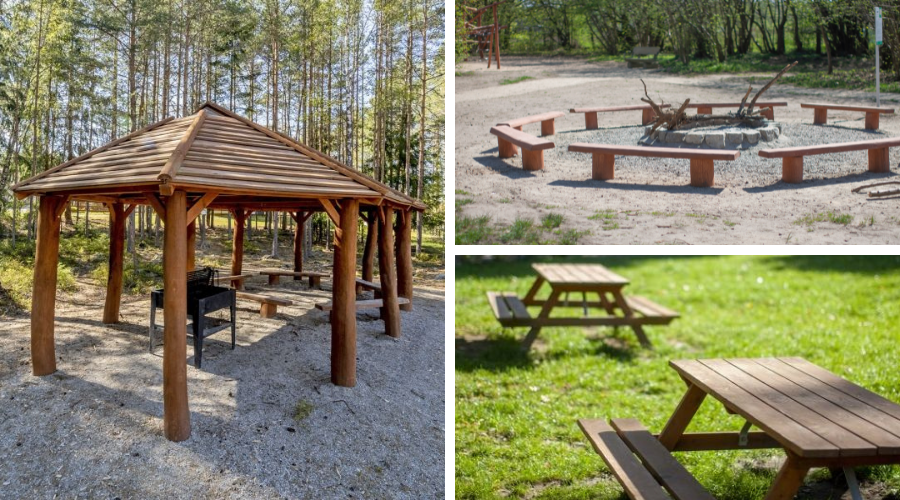 After sliding, swinging and other fun activities, finally it is time to relax! So we cannot forget about the place for rest and recreation such as:
- a covered seating area. We recommend ready-made solutions e.g. picnic shelters made of robinia wood. 
- comfortable gathering space with benches, tables or coffee tables made of durable larch wood or HPL boards.
- chess tables or table football.
Let's also remember about the practical items of urban furniture such as bicycle stands or city bins.